A fun and educational day trip to London with the kids
12 May 2022
What do you do with a child who's obsessed with dinosaurs and space to celebrate their third birthday?
Well, I decided a day at both the Science Museum and the Natural History Museum in London. On the same day, one after the other.
Slightly ambitious, I hear you say? Let's find out – we're sure you'll be planning the same itinerary for yourselves!
Getting ready for the big day
I've been trying to convince my wife for a while now that it would be great to take our little boy to both museums so he can learn about all things space and dinosaurs.
It would also double up as his first experience on a train, which he thought was brilliant!
The closest tube station to the museums is South Kensington, which operates the Circle and District line, and the Piccadilly line, so there's plenty of easy access.
Once you step out the tube station, our first stop, the Science Museum, is on your right – you won't miss it.
But before you make the trip, be sure to book the museums and any experiences in advance, mainly so you'll have guaranteed entry.
You can jump any queues of people waiting to get in without a ticket. The tickets themselves can be free, so it proves to be an affordable day out - but you can make a voluntary donation.
Once inside, the experiences are paid-for, but trust us when we say that they're worth the small fee.
Straight to the top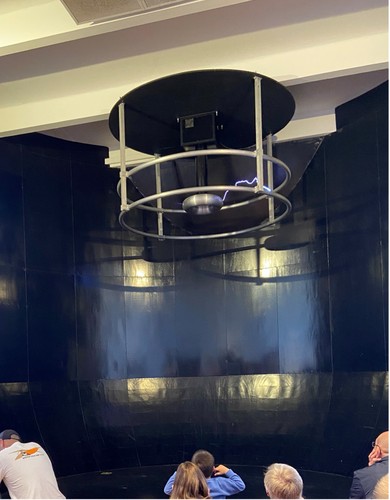 There are a few experiences available at the Science Museum, and I decided to book in the Wonderlab.
The Wonderlab is on the top floor of the museum and gives little ones a hands-on experience with different aspects of science.
There are three different material slides which teach the kids about friction - the hardest part is getting them back off again!
You'll spot multiple wiring stations that teach kids and adults how to build basic wiring systems, to make a light or a buzzer work, for example.
A huge Tesla coil experiment teaches kids about lightning and once turned on, it emits one-million volts of electricity, as well as a very loud noise!
And another teaches children about the chemical reactions of fire and ice – my son found this one especially cool when the paper was dipped in ethanol and then set on fire.
Making our way down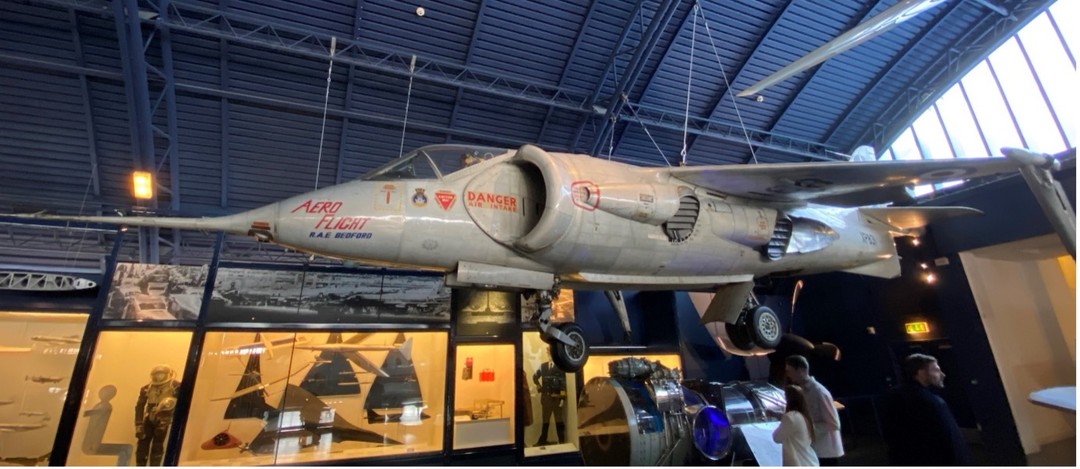 After you've experienced the Wonderlab, head to the flight exhibition.
With a wide range of aircraft dating back from the early 1900s, you can see a Spitfire, a Hawker P1127 jet plane and everything in between.
As you go through the museum, you'll learn all about how communications technology has developed over the course of 200 years - and it has changed a lot!
The surprise big hit was The Clockmakers Museum, which my little boy was completely engaged with.
I never expected him to be so interested in the wide range of clocks that they have on display, but he was so fascinated looking at them all.
We have lift off!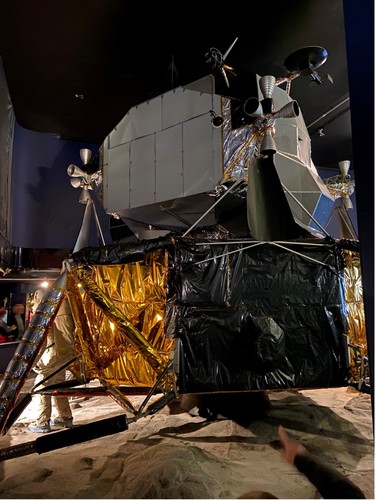 On the ground floor, you'll find the space section with an eye-catching rocket on the ceiling.  
As you look around, you're completely taken in by everything around you.
The Soyuz TMA-19M descent module, which safely carried astronaut Tim Peake back to earth, is on display.
Be sure to lift the little ones so they can get a close-up look inside.
In the middle of the room is a full-sized replica of the Eagle moon lander along with a replica of Buzz Aldrin's space suit, where you can learn how astronauts wash and eat in space.
The final part of our museum tour was a huge projection of the sun on a rotating ball  - simply fascinating for kids and adults alike.
My little boy thought that was the end of his trip, but as we went outside and turned right towards the Natural History Museum, all the excitement started up again!
Let's explore the museum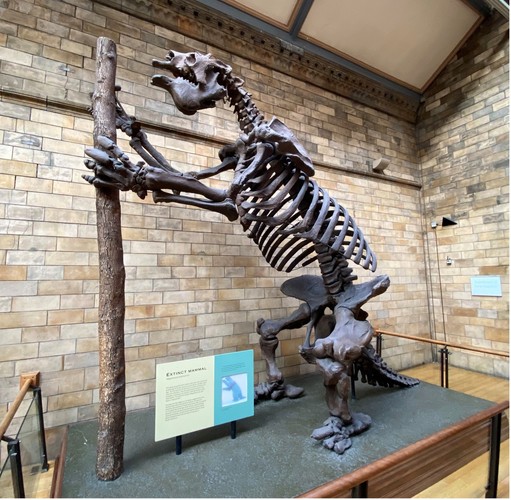 There are three possible entrances into the museum, so you'll have opportunities to try and avoid queues but we'd recommend the entrance entrance on Exhibition Road.
When you enter, the first thing you'll see is a stegosaurus skeleton in the Earth Hall, a magnificent sight.
If you use the escalator behind the Stegosaurus it takes you into the exhibition areas where you can learn all about volcanoes and planet earth.
We then ended up in the precious stone gallery, before it was time to discover the bird gallery.
My son thought was extraordinary; he got to see a penguin, a flamingo, and an ostrich within five feet of one another!
It's like going to a zoo and seeing all the animals in one enclosure.
See if you can spot the model of the now extinct giant ground sloth. Its size is shocking to say the least – they weighed over an estimated four tons and measured over 20ft in length.
The Main Event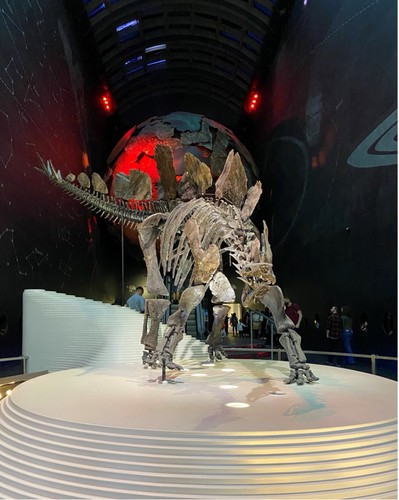 Now was the moment the whole day had been building for: the dinosaurs. It was so popular, it was the only place in the museum that actually had a queue to get into!
As we queued up and strolled round the corner, they came into sight, much to my son's fascination.
Following the winding dinosaur maze round the busy one-way system, you'll pass the imposing animatronic T-rex.
There are impressive skeletal moulds of a range of dinosaurs overhead, and you're surrounded by a vast array on each side too including a Parasaurolophus skull, and a comparison of different leg shapes and sizes of dinosaurs.
The thing that my little man loved the most was a large triceratops fossil, alongside a smaller baby triceratops - he did not want to move on from this point!
Memories to treasure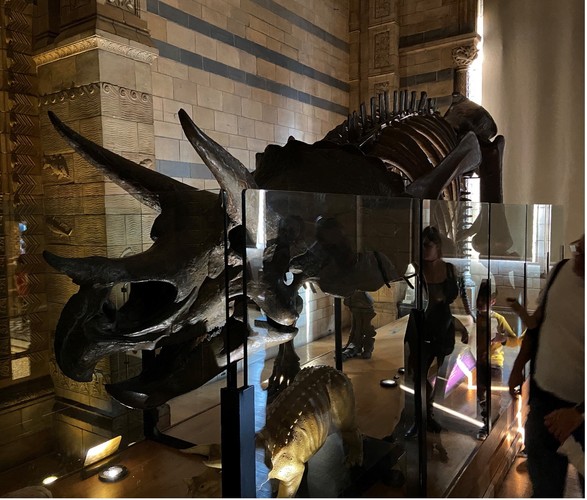 It's a pretty full-on day, especially for really little ones, so don't be surprised when they're ready for bed as soon as you get home!
My son's already asking to go again, and even wants to bring his mum along too. I imagine that it won't be long before we're visiting again soon!