Four National Trails Worth Getting Your Walking Boots Out For
11 February 2022
We all love a sit-down, cuppa tea, and new TV show to binge - but after a year of Netflix and ice cream every night, we think you might just fancy a little adventure as much as we do.
Experiencing moments that'll last a lifetime
Gaining memorable experiences is what we're all about. We're pretty sure that an adventure along one of the National Trails the UK offers is going to be one that you won't be forgetting anytime soon.
We've gathered four of the most spectacular and beautiful long-distance walks in the UK.
From walking beside Scotland's lochs, through the valleys of Wales, and over the green fields of England, we've got you covered.
By no means feel obliged to walk the full trails straight away - long-distance walking can be physically demanding at times.
Spend days out walking part of the trail, slowly working up to taking on longer stretches until the adventure of walking the whole trail is impossible to resist.
Leisurely strolls through nature are no longer reserved for 17th-century poets waiting for a moment of inspiration to strike.
If you've got a pair of good walking shoes, a bag, and a map – you're in good shape to start on your next adventure. All that's left is taking that first step.
Glyndŵr's Way: Wales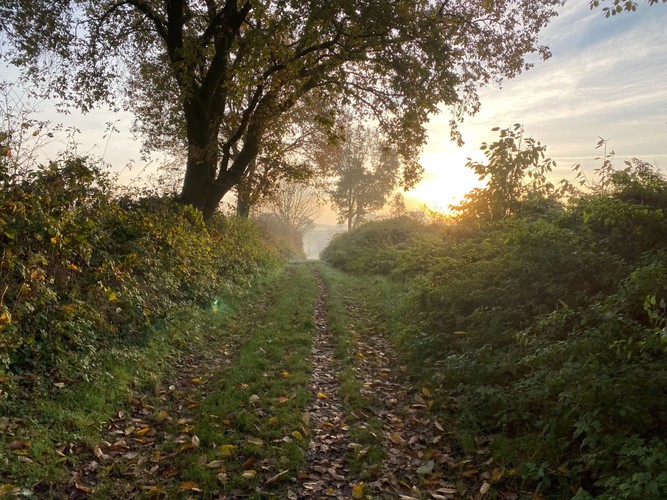 A great trail to start on is Glyndŵr's Way in mid-Wales. Named after the 15th-century Welsh leader Owain Glyndŵr, the trail covers 135 miles and takes around nine days to complete.
In those nine days, you'll soon come to understand why Owain fought the English so hard for the area. A landscape and environment this beautiful is truly worth fighting for.
From the start in Knighton, you'll soon make your way into the Radnorshire Hills. Through woodlands, along rushing water banks, and over hilltops, your adventure through the heart of Wales is guaranteed to bring stunning views in a truly peaceful setting.
Highlights of the walk include the incredibly serene Lake Vyrnwy and the many, vast spots of high open moorland where breath-taking panoramic views of mid Wales fall away below you.
Pembrokeshire Coast Path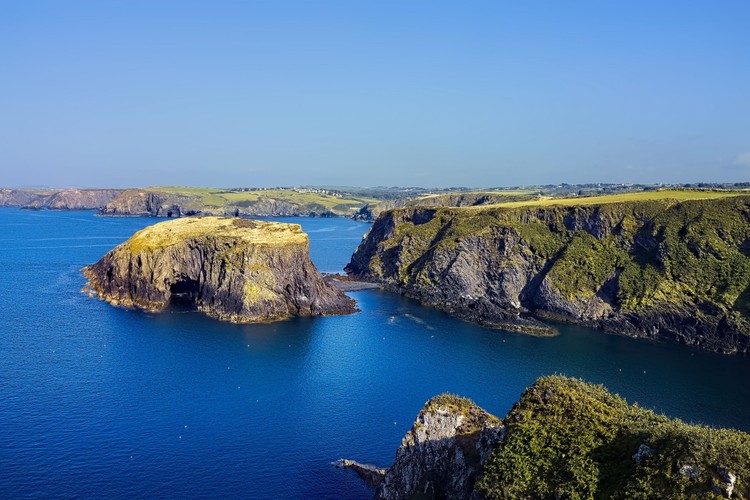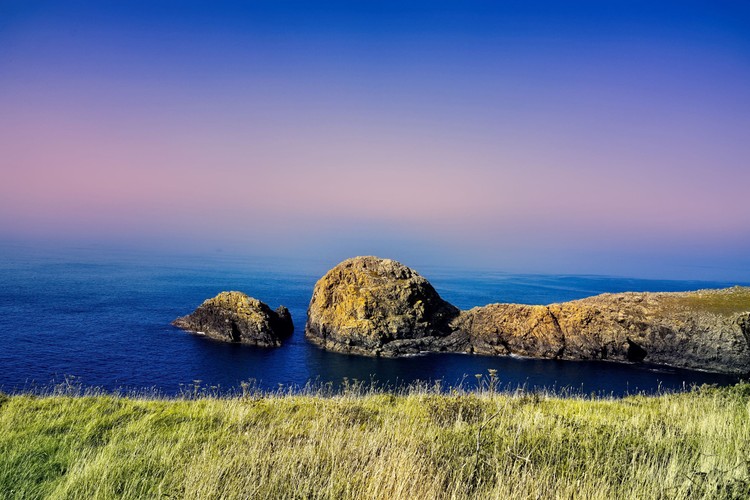 Taking on the Pembrokeshire Coast Path is a step up in distance. The trail reaches 186 miles and takes around 12 days to complete in full.
Constant sea views
Skirting around the Pembrokeshire coast, you'll never be far away from the waters of St. Brides Bay gently rolling in and out below. Standing there, at what feels like the edge of the world with the ocean stretching away to meet the sky, you'll soon thank yourself for acting on that moment of courage and leaving the modern world behind to embrace nature.
Along the way stop off in places such as Tenby and St. David's, where something delicious to eat and a nice drink are always close at hand.
The Bush Inn at Tenby is perfect for anyone after a quiet sit down and a good pint, and Gianni's Ice Cream in St. David's is a must-visit for anyone looking for the quintessential seaside ice cream.
Back on the trail, some notable highlights to watch out for include Barafundle Bay, a lovely little secluded sandy beach, St. Govan's Chapel, and the numerous hidden coves and rocky outlets along the way.
Ancient history on the trail
You're sure to bump into many ancient relics from a time long ago. Stop off at burial sites like Carreg Coetan Arthur and Pentre Ifan to discover Welsh history in picturesque settings.
Great Glen Way: Scotland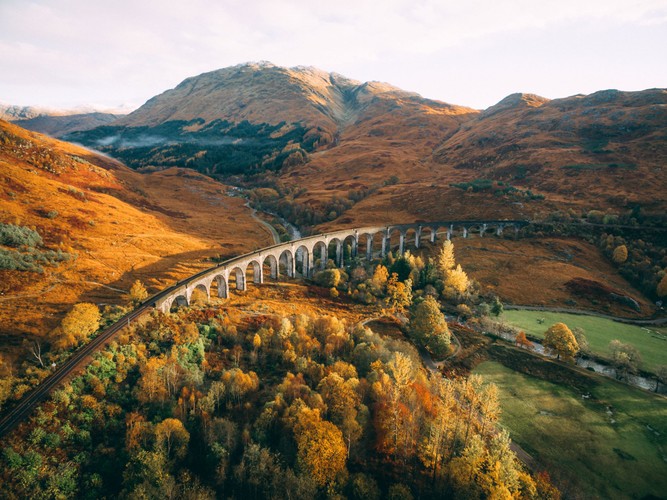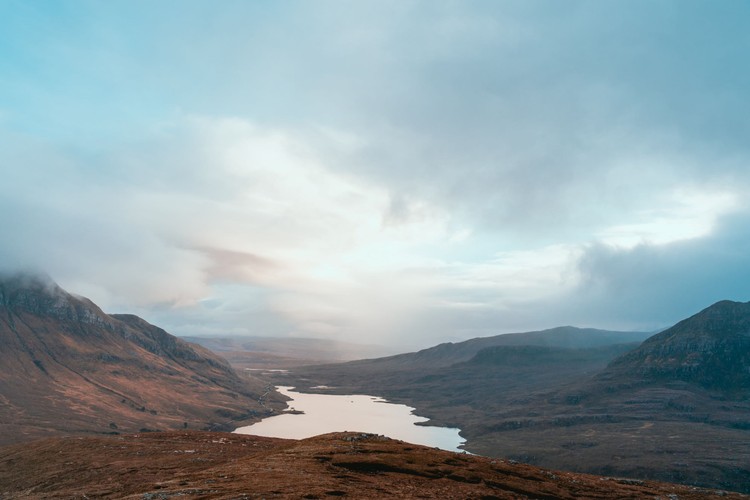 Beginning under the watchful eye of Ben Nevis, the Great Glen Way in Scotland will immediately fill you with awe.
One of Scotland's Great Trails, the route takes you along 79 miles over a period of four to seven days. You'll travel along canal pathways, through forests, and beside some of Scotland's famous beautiful lochs.
Starting in Fort William, the route is quite flat to begin with and later becomes more challenging. But with any tougher challenge, the rewards waiting for you are even sweeter.
Near the very beginning of your walk, you might be surprised to spot the Hogwarts Express making its way through the Scottish landscape.
It actually goes by the name of The Jacobite Steam Train, but when you spot it – steam blowing into the winds and whistle cascading through the hills – it's just as magical as it is in the Harry Potter films.
Near the mid-point, you might be accompanied by a water dweller that goes by the name of Nessie. Running alongside Loch Ness in its entirety, this section of the walk is bound to be one of the highlights you take away.
Nature and history combine on the shores of Loch Ness where if you keep your eyes peeled, you might just spot the ancient ruins of Urquhart Castle.
If you're taking on the trail anywhere from November to March, when the sun goes down on a cloudless day, you might be lucky enough to see the Northern Lights dancing in the sky. But whenever you go, some of the darkest and least light-polluted areas can be found around Loch Ness which allows the skies to really put on a show.
Looking up at a sky so filled with stars and into the waters that reflect them back will be worth every step of the long journey you've taken; a memory you'll always hold on to when you look up at a night sky.
Cotswold Way: England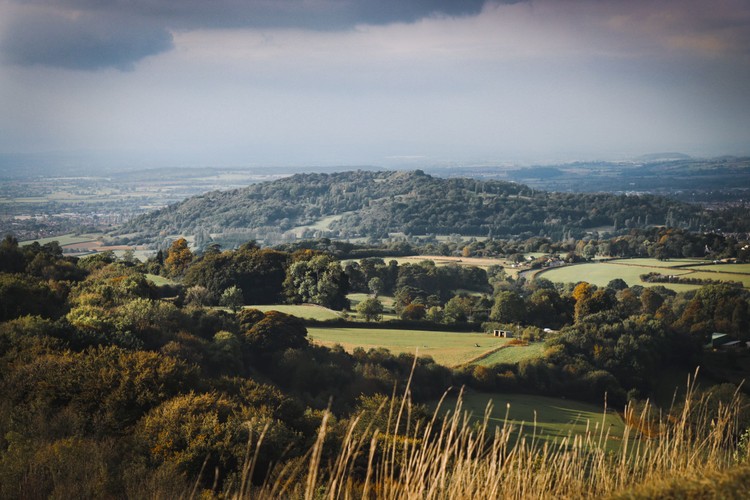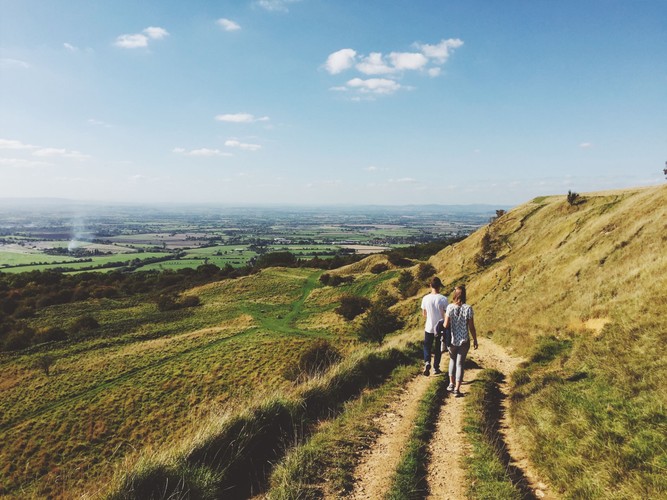 The Cotswolds are known for their quintessential market towns, beautiful grasslands, and pastures running as far as the eye can see. And the Cotswolds Way doesn't disappoint, covering these and so much more.
Starting off in Chipping Campden, the route meanders its way along 102 miles of spectacular English countryside before ending in Bath, where a drink and some great food are waiting. You might be pulled along the whole trail just by the promise of the smells wafting out the kitchen at Menu Gordon Jones.
Over the ten days it takes to cover the trail in its entirety, you'll wander through picturesque villages, get the chance to explore castles and abbeys, and are never too far from meadows filled with beautiful wildflowers.
You'll never feel more in England than when you're walking the Cotswolds Way. Sleepy, quiet villages, history of kings and queens, and a winding trail taking you through it all. This walk really epitomises the benefits of taking a moment to slow down.
Secret walks of England
You might have heard about some of the walks above, maybe you've even walked part of them and didn't even realise it. But not all walks are as well-known as National Trails, so we thought we'd let you in on a couple of secret ones we've discovered.
We like to think this is our version of the hidden tracks at the end of an album.
Malham Tarn: Yorkshire Dales
Waterfalls, secret caves, and home to the Queen of the fairies. A walk around Malham Tarn is a short walk for the whole family where mythical stories and spectacular scenery will leave everyone in good spirits.
Attingham: Shropshire
Spot fallow deer grazing if you're quiet enough and explore Repton Wood before the secret is revealed when you step out and see Attingham House front and centre.
Most people don't get to see this view - this secret pathway means only a few have had the chance to see the house in all its majesty.
Sizergh: the Lake District
More than 100,000 people visit Sizergh Castle every year, but few of them know about the ancient yew tree on the grounds. With a history longer than most of us can even comprehend, wisdom seems to radiate from the tree and is worth the detour from the main walking route.
Reflecting on your adventure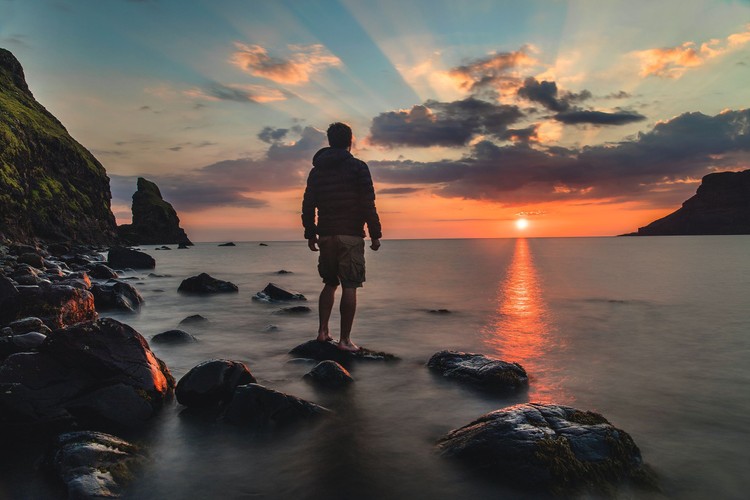 It's an achievement finishing any of these routes in part or full. But during your adventures, we think it's helpful to remember sometimes that the journey is just as important as the destination.
It can be easy to search for the finish line way ahead and forget to see what's standing right in front of you.
Be adventurous. Connect to nature. Create stories you'd want to listen to. Walking is so much more than putting one foot in front of the other. It's a moment's peace, a day of exploration, a time for connecting to people and nature.
So tie up those laces and put on that backpack, the UK is waiting to be explored.
Lock the door, put away the key, and get those legs moving. Before you know it 100 miles will have passed you by and you'll soon be planning your next adventure along one of the spectacular National Trails.